Sat, 1 November 2014
Einstein A Go Go - 26 October 2014
Dr Shane and Dr Chromo 'man' the studio this week. With three guests including Dr Catherine Granger, an NHMRC Translating Research Into Practice Fellow at The University of Melbourne, and Head of Physiotherapy Research at Melbourne Health. Her research area of expertise is in physical activity and lung cancer.

Also in the studio are Dr Tamsyn Ross and Dr Kathryn Spiers, who are industry support scientists with the Australian Synchrotron's Beamline Industry Group (the BIG team). They come across a lot of research with real world applications as they encourage, educate and guide industry and commercial bodies in the use of the Synchrotron, and provide full scientific support to commercial projects taking place onsite.

In news: small steps to recovering from spinal injuries using stem cells; Mars One update; helping the symptoms of autism with broccoli (well, a chemical found in broccoli).
---
Fri, 31 October 2014
Breakfasters 27 - 31 October 2014
On this week's podcast author John Marsden joins the Breakfasters ahead of the release of his first adult fiction novel "South of Darkness". Writer Alice Pung drops by for a chat about her first young adult fiction novel "Laurinda" set in an exclusive private girl's school. Editor of the cartoon book "The Best Australian Political Cartoons 2014" Russ Radcliffe joins the Breakfasters and discusses the current state of political cartoons and Israeli chef Yotam Ottolenghi drops by the studio for a chat about all things food.
---
Fri, 31 October 2014
ZERO-G EPISODE: #1000 27 October 2014
Zero G #1000 A PODEST ENTERPRISE

Science Fiction, Fantasy and Historical Radio with Rob Jan. This week: Behold! 20 YEARS! Zero-G has been flying the airwaves since 1994, indeed, with overlord Rob Jan at the helm. And what a journey it has been - join us, as we take a look back in tiiiime and spaaaace... (Warning: Thank-yous abound.)

For playlists, show notes, the T.V Geek and news see the 3RRR website at http://www.rrr.org.au/program/zero-g/playlists and follow @zerogrobjan on Twitter.

Subscribe via the iTunes store here.

Zero G broadcasts live from Melbourne Australia on Mondays at 1pm AEST on 3RRR (102.7FM). To stream or to find out more, go to http://www.rrr.org.au
---
Tue, 28 October 2014
Plato's Cave - 27 October 2014
Whiplash, Fury and The Kill Team (DVD) are reviewed. With Cerise Howard, Thomas Caldwell, Tara Judah and Josh Nelson.
---
Tue, 28 October 2014
The Architects - Show 435 - Review Show
REVIEW SHOW
Faculty of Architecture, Building and Planning, at University of Melbourne by John Wardle and NADAAA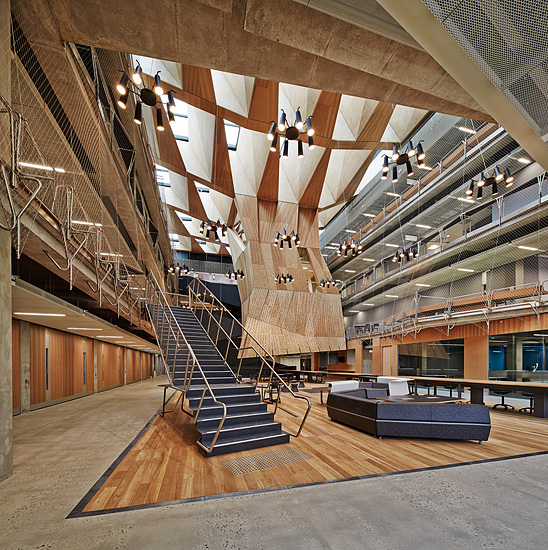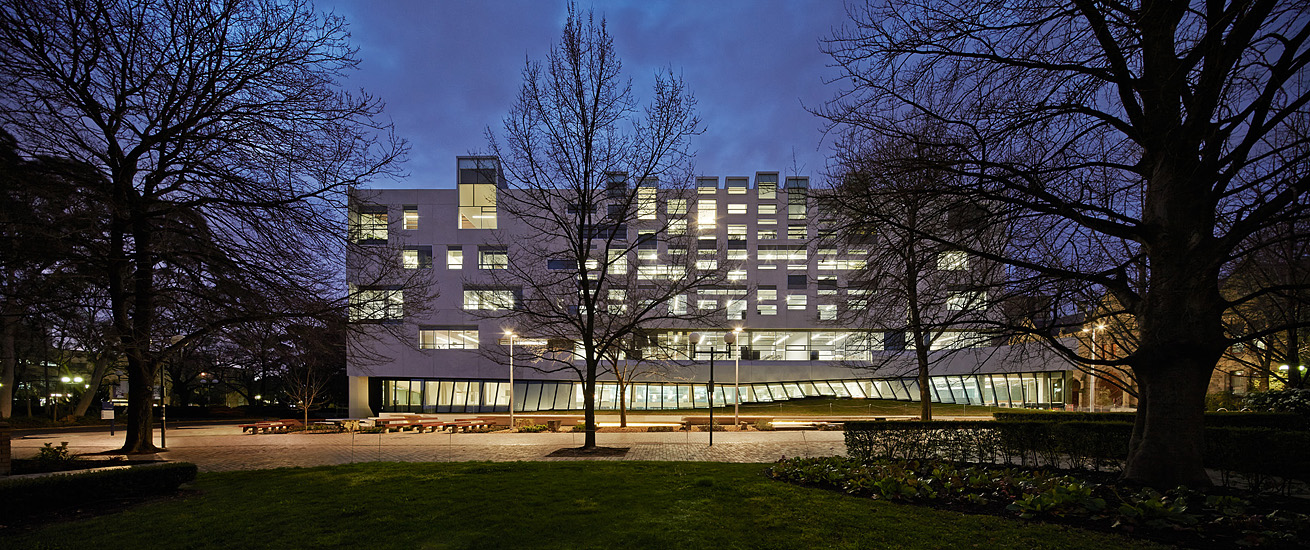 images: Peter Bennetts
The Forever House, Thames & Hudson
AND Eva Prats from Flores & Prats joins us in the studio
above: Building 111 by Flores & Prats
Eva will be speaking in Brisbane as part of AFFIRMATIVE ARCHITECTURE
NEWS & EVENTS
The Architects will finish its ten year run on air Tue Dec 9 – big party and broadcast to be announced soon!
29 October - Raising the Green Bar: How Can Melbourne Learn from Nature? Panel discussion @ Fed Square
All week- Free public exhibition of the winners from the 2014 Victorian Architecture Awards at Fed Square. The Exhibition also includes the chance to vote for the People's Choice Prize for Public Architecture. Voting can also be done online at the MAA website.
1 November – Ask an Architect free consultation sessions @ Fed Square. To help would-be renovators and home-builders get their projects going, FREE consultations with architects will be available at Federation Square during MA|A. A consultation with an experienced architect provides a great opportunity for you to discuss your ideas, questions, plans, sketches, drawings, photos or budget.
1 November - Stories of a Life in Architecture @ Fed Square. Join five of Australia's leading designers sharing their stories of a life in architecture in a panel discussion.
28th October - VYAG scavenge ARCHItecture hunt for MA|A
Affirmative Architecture Brisbane Oct 31 & Nov 1. It has been conceived as an annual event that seeks to define an emergent trend amongst young architects and designers to re-engage with the ability of architecture to make life better.

Chapter House Lane opening Thu Nov 6 - Deb Mansfield

PROCESS - second Monday of the month due to cup day so it will run on the 10th of November (6pm) - East meets West - Lets discuss the Fuss (east west link) at Loop Bar, Melbourne
---
Mon, 27 October 2014
Radiotherapy 21 September 2014
Hawkeye and Malice join us on this episode and they talk about Australia being high on the rate of prescriptions of anti-depressants, the nature of uncertainty. Doctors Shaun Fabry, Bindu Bali also join the two hosts to talk about training overseas doctors within Australia, and Dr Andrew Watkins neo-natologist comes in to talk about ethics.
---
Sun, 26 October 2014
Plato's Cave - 20 October 2014
Force Majeure, The Tale of Princess Kaguya and Before I Go To Sleep are reviewed. With Josh Nelson, Cerise Howard, Tara Judah and Thomas Caldwell.
---
Sun, 26 October 2014
Radio Marinara - 26 Oct 2014
irds do it, bees do it, but did you know that the first to do it were ancient fish 430 million years ago? An Australian paleontologist has determined when and how the first fish carnally connected. Also, a great new paper in Scientific American about the first crowdfunded Marine Protected Area in the world. Then a chat Dr Beach had with Dr Michael Noad from University of Queensland about the ins and outs humpback whale song, and a huge team of volunteers who contribute to his research. It's Discover Sailing Day - we'll cover what's on and where you can go. And Jeff brings in a treasure from his chest of briny aural archives.
---
Sat, 25 October 2014
Radiotherapy 14 September 2014
Medic hosts for the first time along with the Dr Activity, Anabolics and Eva Green. Their guest for this episode is Louise Johnson CEO of VARTS - Victorian Assisted Reproductive Treatment Authority talking about many aspects of fertility. The team also have a quick chat about the therapeutic aspects of Second Life.
---
Fri, 24 October 2014
Breakfasters - 20 - 24 October 2014
On this week's edition of "Show and Tell", cryptic crossword writer David Astle defies expectations by bringing in some walking boots. On "Weird Science" Dr. Jen enlightens the Breakfasters on the science of the "placebo effect". On this week's edition of "Touch My History" Rachel Buchanan talks about Ettie Rout, a journalist who was an early campaigner for preventing sexually transmitted diseases amongst soldiers. Declan Fay drops by to mourn the loss of Gough Whitlam, and discusses the media's reaction to his death.
---